Time to torch unwanted fat? ShredCBD is a powerful new natural product, now available to you!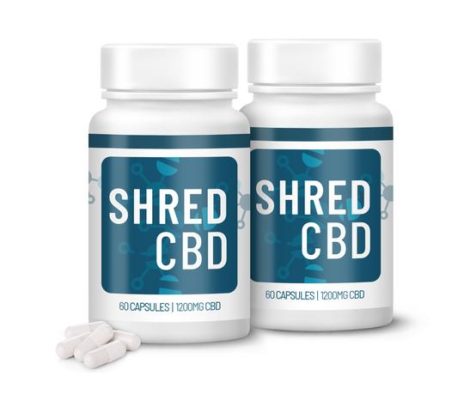 ShredCBD is for anyone and everyone looking to develop and define a powerful new physique using an innovative and results-led solution.
The supplement ShredCBD utilizes the effectiveness of 1200mg of premium CBD isolate and two other industry-leading fat-burning ingredients in 60 capsules to help you achieve your dream physique.
An athlete looking to experience the major other benefits of CBD?  Click here.
Cut out the stimulant-filled, side effect causing fat burners and join the ShredCBD revolution.
How ShredCBD Works for You:
[1] Target fat stores –Scientific studies have found CBD can stimulate the breakdown and oxidation of fat
[2] Burn more calories – CBD can increase total energy expenditure (calorie burn) by activating more mitochondria
[3] Stop fat gain – CBD has the potential to help prevent the body from storing more fat, preventing visible weight gain.
[4] Stop Snacking – CBD reduces feelings of hunger and helping you to reduce calorie intake by making dieting comfortable
[5] Feel less stressed and healthier – CBD Improves quality of sleep and reduce inflammation helping you control your energy, diet and improve exercise performance